The Azores | São Miguel City Escape
Stay in a fabulous hotel in the heart of historic downtown Ponta Delgada.
Stay in a fabulous hotel in the heart of historic downtown Ponta Delgada!
What's Included?
All flights and connections
Accommodation for your destination
Why we love this deal:
Explore all that charming, historic Ponta Delgada has to offer just steps from your hotel: visit the bustling farmer's market, shop for unique pieces made by local artisans, and marvel at the beautiful European architecture around every corner;
Rent a car or book a sightseeing tour and venture out to explore the island with ease from your centrally located hotel;

You can customize your travel itinerary according to your preferences. Options include: adding additional nights to your stay, car rental, or some other experience to make your itinerary even more unique and special;

You won't have to worry about anything, as we have taken care of everything for you.
About the Destination:
Often referred to as Europe's "Best Kept Secret", the Azores have become an increasingly popular destination with year-round appeal for travelers. Just four hours from Boston, the Azores are now easier to access and explore than ever before. São Miguel Island is a beautiful green jewel in the middle of the Atlantic Ocean. With stunning lush landscapes, exotic plants, dormant volcanos, hot springs, and surrounded by clean waters, São Miguel is the perfect vacation destination for adventure seekers and those looking for an off-the-beaten-path European destination.
Enjoy the island's quaint fishing villages, seaside restaurants, and delicious seafood. Taste a superb meal cooked under the ground, the cozido, and the locally grown sweet pineapple. There are numerous vacation activities to be enjoyed on the island. Take advantage of this great vacation package and have a great adventure!
In downtown Ponta Delgada try to:
Discover the historical city of Ponta Delgada with its cobblestone streets and black-and-white mosaic pavements
Check out the local farmers' market (Mercado da Graça) and taste the local produce
Explore the burgeoning foodie scene at one of the city's many new restaurants
Visit the Pineapple Plantation in Fajã de Baixo
Head out in your rental car and easily explore some of the island's sights like Sete Cidades or the north coast's tea plantations
Check out our Azores Travel Guide for more informations and tips.
Itinerary
Protect your trip
Travel insurance available in the payment step.
Notice: Estimated price per person based on 2 adults in a double room.
Reward points discount: -$
0
.00
Request to customize this deal
Need help booking?
Mention the Ref. #3644 and let us know your questions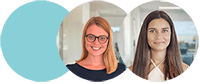 Protect your trip
Travel insurance available in the payment step.
Continue in another device
Trust the Local Experts
Hassle-free Experience
Full Support
Save Time & Money
Frequently Asked Questions
Contact us
Have questions?
Contact our Support Team
Everyday:
09:00 AM
to
01:00 AM
The Azores | São Miguel City Escape