The Azores | Faial, Flores & São Miguel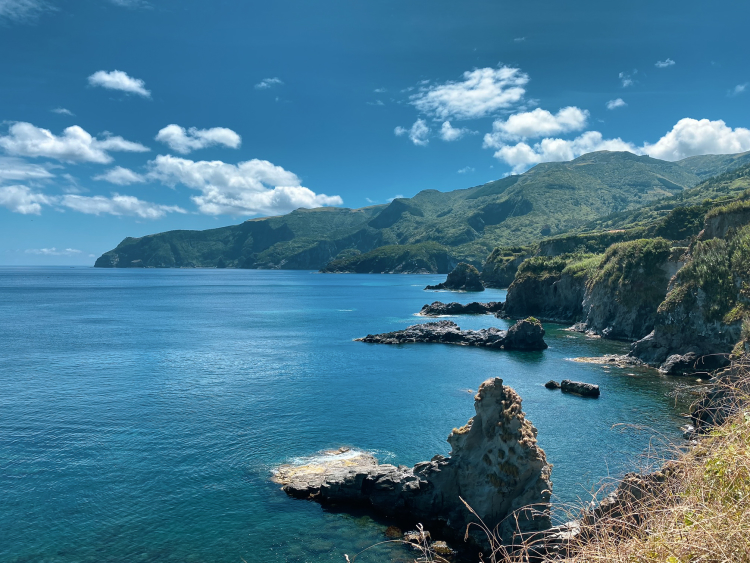 Island hop between these 3 islands for 9 nights.
Visit an island of each of the three groups of the Azores in one trip!
What's Included?
All flights and connections
Accommodations for your destinations
Why we love this deal:
This travel package takes you to all the island groups of the Azores, thus allowing you to get a well-rounded tour of the entire archipelago: Faial Island (in the Central Group), Flores (in the Western Group) and São Miguel (in the Eastern Group);

This travel package takes the stress out of having to plan everything yourself. Simply pack your bags, and don't forget to bring your adventurous spirit;

We have made a selection of accommodations in prime locations on all the islands, with your comfort and convenience in mind:

Breakfast is included during your stay

, depending on the selected accommodation;

You can customize your travel itinerary as you wish, adding more nights to your stay, additional experiences, or a car rental to make your trip even more special;

You won't have to worry about anything, as we have taken care of everything for you.
Flexible Package Policy:
Only $150 to book your trip now!

All that is required to secure your desired dates and current incredible price being offered for your dream trip is a deposit of $150. You'll then pay the remainder of your trip 45 days before your departure date.

Cancel up to 45 days before your initial departure date and the refund will be made by the same initial payment method, without questions or complications.
About the Destination:
Often referred to as Europe's "Best Kept Secret", the Azores have become an increasingly popular destination with year-round appeal for travelers. Just four hours from Boston, the Azores are now easier to access and explore than ever before.
São Miguel Island
São Miguel Island is a beautiful green jewel in the middle of the Atlantic Ocean. With stunning lush landscapes, sunny black sand beaches, crystal clear ocean waters, exotic plants, dormant volcanoes, and hot springs, São Miguel is the perfect vacation destination for nature lovers, beach bums, or those simply looking for an off-the beaten path European destination.
Fans of adventure sports will enjoy kayaking and stand-up paddle-boarding in the beautiful lakes or ocean, surfing the Atlantic waves, or canyoning down the gorgeous waterfalls around the island. If this isn't tantalizing enough, think about seeing Earth breathing through fumaroles and mud pots, and then enjoying a relaxing evening soaking in a natural hot spring while gazing up at the stars.
Enjoy the island's quaint fishing villages, seaside restaurants, and delicious seafood. Taste a superb meal cooked under the ground, known as cozido.
Faial Island
Faial Island is the site of the most recent volcanic eruption in the Azores, which took place along the coast of Capelinhos village in 1957 and almost completely buried the nearby lighthouse. Many people lost their homes and livelihoods as a result of the eruption, and it was such a dire situation that it prompted the Azorean Refugee Act to be signed in 1958 by JFK, authorizing the emigration of those affected. Simply put: The Capelinhos volcano left behind one of the most emblematic landscapes in the whole world!
Most famous as a port, Faial historically has been (and remains to this day) a popular stopping point for sailors crossing the Atlantic. The island's main city, Horta, although small, has a modern cosmopolitan feel, with travelers from all over the globe gathering at the restaurants and bars along the harbor to swap stories and take in stunning views of Pico Island across the bay.
Flores Island
Your trip will also take you to Flores, the westernmost point of the Azores and a true haven of pristine natural beauty. Here, you can marvel at its deep valleys and high peaks, and admire the array of crystal-clear waterfalls and streams around the island.
Flores Island is one of the few official UNESCO Biosphere Reserves in the world, which is a special protection given for natural landscapes. But that's not the only unique thing about it, as this Azores Island is known as the ''Island of Waterfalls'', being a favorite of outdoor enthusiasts and nature lovers. The waterfall of Poço do Bacalhau, found in Fajã Grande, is especially perfect to dive in at sunset, when the mountains are illuminated in the background. Also a must-see on your list? The Poço da Ribeira do Ferreiro and its more than 20 waterfalls, which provide a stunning scenescape that will take your breath away at any time of the day, year-round.
Check out our Azores Travel Guide for more information and tips.
Itinerary
Notice: Estimated price per person based on 2 adults in a double room.
Reward points discount: -£
0
.00
Request to customize this deal
Need help booking?
Mention the Ref. #3031 and let us know your questions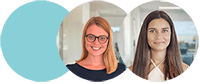 Continue in another device
Trust the Local Experts
Hassle-free Experience
Full Support
Save Time & Money
Frequently Asked Questions
Contact us
Have questions?
Contact our Support Team
Monday to Friday:
08:00 AM
to
03:00 AM
Weekends and Holidays:
08:00 AM
to
12:00 AM
The Azores | Faial, Flores & São Miguel