The Azores | Downtown Luxury Escape
Stay at Açores Atlântico Grand Hotel in downtown Ponta Delgada.
Stay at São Miguel 's newly renovated 5-Star Açores Atlântico Grand Hotel on Ponta Delgada main oceanfront avenue!
What's Included?
All flights and connections
Accommodation for your destination
Why we love this deal:
This travel package takes the stress out of having to plan everything yourself. All you have to do is pack your bags and bring your adventurous spirit;

Enjoy a grand getaway in a prime downtown location when you stay in the newly renovated 5-Star Açores Atlântico Grand Hotel, close to Ponta Delgada's shops and restaurants with gorgeous oceanfront views of the city marina;
Breakfast is included during your stay;
The hotel is located in Ponta Delgada's main avenue, making the location perfect for exploring the island and 2 steps from the city's main restaurants, bars cultural and attractions;
You can customize your travel itinerary according to your preferences. Options include: adding additional nights to your stay, car rental, or some other experience to make your itinerary even more unique and special;
You won't have to worry about anything, as we have taken care of everything for you.
About the Hotel:
The NEW Açores Atlântico Grand Hotel is the result of a complete renovation of one of the most emblematic hotels in Ponta Delgada, well-known for its prime location, close to the historical center, facing the Marina and boasting exceptional ocean views.
The décor of classic inspiration evokes the European style of "Grand Hotel" and is considered as the 5-star hotel of the main Azorean city, meeting all the standards of quality and level of service that a hotel in this category should provide.
The Açores Atlântico Grand Hotel is also a themed hotel that offers a visit to the magnificent collection of unique pieces and other elements that showcase, from a permanent exhibition, the extraordinary history of the Insulana de Navegação maritime company and its 103 years of activity in the transportation sector especially from the Azores to Madeira and Continental Portugal, from its founding in 1871 until its merger in 1974, which resulted in Companhia Portuguesa de Transportes Marítimos.
This 5-star museum hotel also features an à la carte restaurant with signature cuisine, the perfect setting for dining overlooking the Ponta Delgada Marina; a Bistro at the reception level, ideal for a late-day drink or a lighter meal that can be served inside or outside in a comfortable and cozy terrace space, protected by the arches of its main façade.
It also has a range of meeting rooms with a capacity of up to 250 people in the auditorium, a gym with high quality equipment, a heated indoor swimming pool and covered parking, complimentary to guests of the Açores Atlântico Grand Hotel.
About the Destination:
Often referred to as Europe's "Best Kept Secret", the Azores have become an increasingly popular destination with year-round appeal for travelers. Just four hours from Boston, the Azores are now easier to access and explore than ever before. São Miguel Island, is a beautiful green jewel in the middle of the Atlantic Ocean. With stunning lush landscapes, exotic plants, dormant volcanoes, hot springs, and surrounded by clean waters, São Miguel is the perfect vacation destination for adventure seekers and those looking for an off-the beaten path European destination.
Fans of adventure sports will enjoy kayaking and stand up paddle-boarding in the beautiful lakes or ocean, surfing the Atlantic waves or canyoning down the gorgeous waterfalls around the island. Go hiking and explore the island's wonders on foot with the mighty Atlantic as the background. Discover hidden beaches and marvel at the many waterfalls around the island. If this isn't tantalizing enough, think about seeing Earth breathing through fumaroles and mud pots, and then enjoying a relaxing soak in a natural hot spring gazing at the stars.
Enjoy the island's quaint fishing villages, seaside restaurants and delicious seafood. Taste a superb meal cooked under the ground, the cozido, and the locally grown sweet pineapple. There are numerous vacation activities to be enjoyed on the island. Take advantage of this great vacation package and have a great adventure!
Check out our Azores Travel Guide for more information and tips.
Itinerary
Notice: Estimated price per person based on 2 adults in a double room.
Reward points discount: -£
0
.00
Request to customize this deal
Need help booking?
Mention the Ref. #3015 and let us know your questions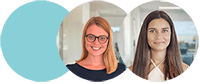 Continue in another device
Trust the Local Experts
Hassle-free Experience
Full Support
Save Time & Money
Frequently Asked Questions
Contact us
Have questions?
Contact our Support Team
Monday to Friday:
08:00 AM
to
03:00 AM
Weekends and Holidays:
08:00 AM
to
12:00 AM
The Azores | Downtown Luxury Escape