Portugal | Porto & Gerês
Drive your way through Porto and the Gerês in the North of Portugal.
Drive your way through Porto and the gorgeous Peneda Gerês National Park for an unforgettable vacation!
What's Included?
All flights and connections
Accommodations for your destinations
Why we love this deal:
This travel package takes the stress out of having to plan everything yourself. All you have to do is pack your bags and bring your adventurous spirit;

Breakfast may be included during your stay,

depending on the accommodation selected;

Porto is the perfect holiday destination for wine enthusiasts; You can look forward to visiting the areas many wine cellars, learn about the fascinating local history, and sample several delicious Port wines; Also, indulge in hearty and delicious Portuguese cuisine, including the famous local

Francesinha

;

If you love hiking, water skiing, rock climbing and other outdoor activities, or you just love appreciating the beauty of natural wonders, why not visit the most spectacular natural park in all of Portugal - the Peneda Gerês?;

You won't have to worry about anything, as we have taken care of everything for you.
About the Destinations:
Gerês
Since its creation in 1971, Peneda-Gerês National Park has been enchanting visitors with its awe-inspiring and unique beauty. Spanning a vast near 73,000 hectares, this Northern Portugal gem lies a mere 100 km from the popular city of Porto, making it an excellent escape from the city for some fresh air and sunshine.
Highlights of the park include amazing granite villages that seem to be frozen in time (dating back to the 12th century to be exact), amazing landscapes (including cascading waterfalls and scenic viewpoints), centuries-old monuments and even a thermal village.
Porto
The New York Times writes: "From its stunning Beaux-Arts station to its cool bars serving Porto's signature drink, this charming city combines the best of old and new." Porto is indeed a city of endless charms that combines a rich history with beautiful old buildings covered in colorful azulejos (hand-painted tiles), modern architecture, a picturesque riverfront, and a high-spirited atmosphere that celebrates the joy of life.
Built along the hillsides overlooking the mouth of the Douro River, Porto is a registered UNESCO World Heritage Site and home to the famed Porto wine, which is produced exclusively in the Douro Valley. Portugal's second largest metropolis has many interesting places to visit and a near endless amount of thrilling things to do. Among these include going on a boat cruise on the Douro River as you marvel at the stunning surrounding landscapes, and that's just to start. With an outstanding urban landscape and a 2,000-year history, this Portuguese gem is a wonderful place to wander around, especially when strolling along its alley-woven medieval city center. You can also look forward to visiting the city´s extravagant baroque churches and strolling along the Ribeira area while taking in the beauty of its picturesque houses and soaking up its lively atmosphere. Also on the list of Porto highlights? Taking time to admire one of the most beautiful libraries in Europe -- Livraria Lello.
Itinerary
Notice: Estimated price per person based on 2 adults in a double room.
Reward points discount: -$
0
.00
Request to customize this deal
Need help booking?
Mention the Ref. #7389 and let us know your questions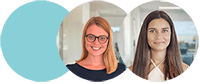 Continue in another device
Trust the Local Experts
Hassle-free Experience
Full Support
Save Time & Money
Frequently Asked Questions
Contact us
Have questions?
Contact our Support Team
Monday to Friday:
08:00 AM
to
03:00 AM
Weekends and Holidays:
08:00 AM
to
12:00 AM