The Azores | São Miguel Fly & Drive
Drive at your own pace through the beautiful roads of the biggest Azores Island.
Hit the road and discover the secret spots of São Miguel island!
What's Included?
All flights and connections
Accommodation for your destination
Why we love this deal:
With car included the pace is set to explore São Miguel Island, a beautiful green jewel in the middle of the Atlantic Ocean.
With its lush and exotic landscapes, dormant volcanoes, hot springs, clean waters and hidden gems like Lagoa do Congro or Castelo Branco Viewpoint - it's no surprise that this off-the-beaten European destination is bound to become your favorite vacation spot once you give it a chance.
So take control: rent a car & set out on thrilling explorations.
Customizable: add more nights stay or fun excursions for even greater pleasure!
Get $500 when you join our Travel Rewards Program
Itinerary
1
Day 1
Arrival in São Miguel Island
Suggestion for the day:
Take the day to stroll around Ponta Delgada's city streets. Ponta Delgada, the main city, is not only the hub of the island but the capital of the Azores. Ponta Delgada evokes all the charms of Europe with cobbled streets, sidewalk cafes, and a thriving culinary scene.
Not to miss:
Portas da Cidade
Louvre Michaelense
Pineapple Plantations
Matriz Church
Or book here your Ponta Delgada City Tour.
Day 2
Free Day for Personal Activities
Suggestion for the day:
Highlights:
Lagoa das Sete Cidades
Lagoa de Santiago
Lagoa do Canário
Boca do Inferno Viewpoint
Other Can't Miss Sites:
Day 3
Free Day for Personal Activities
Suggestion for the day:
Head to the north side of the island to visit the Protected Natural Reserve of Lagoa do Fogo and take this chance to visit (and maybe bathe) the thermal pools of Caldeira Velha. Once you're here you can also visit the Salto do Cabrito waterfall! On your way to Furnas, we recommend that you stop at Porto Formoso and Gorreana Tea Plantations (the only ones in Europe). In Furnas there's just so much to explore, such as the lake, the Pico do Ferro Viewpoint, the Grená Park, the caldeiras, the fumaroles, the Terra Nostra Park, the Dona Beija hot springs and so much more. Make sure to try out the local delicacies: the cozido das Furnas and the bolos lêvedos!
Day 4
Free Day for Personal Activities
Suggestion for the day:
Highlights:
Ponta do Sossego Viewpoint
Ponta da Madrugada Viewpoint
Arnel Lighthouse
Poço Azul Hiking Trail
Ribeira dos Caldeirões Natural Park
Day 5
Free Day for Personal Activities
Suggestion for the day:
Embark on a whale and dolphin-watching experience
The Azores Islands are known for their unparalleled beauty and biodiversity, adored by outdoor adventure enthusiasts and nature lovers alike. But what people may not know is that the Azores is also one of the fastest-growing whale-watching destinations in the world. Located in the Atlantic Ocean between Portugal and North America, the Azores are a permanent home and natural point of passage to more than 20 different types of whale and dolphin species, making the islands one of the world's largest whale sanctuaries.
Book here your whale-watching experience
Day 6
Free Day for Personal Activities
Suggestion for the day:
Take the day for a hiking adventure or for a food & wine experience
Recommended hikes:
Day 7
Free Day for Personal Activities
The Azores Islands are an epicurean delight for foodies. The archipelago's many unique microclimates, abundant water supply, and the volcanic nature of the islands make it possible to offer a large variety of delicious dishes. Based on a rich and hearty, peasant-style of cooking, Azorean cuisine is so scrumptious, it will leave you asking for seconds.
Recommended food & wine experiences:
*itinerary presented is a suggestion and the length of stay may vary. All tours are suggestions unless specifically stated.
About the Destination:
Fans of adventure sports will enjoy kayaking and stand-up paddle-boarding in the beautiful lakes or ocean, surfing the Atlantic waves, or canyoning down the gorgeous waterfalls around the island. Go hiking and explore the island's wonders on foot with the mighty Atlantic as the background. Discover hidden beaches and marvel at the many waterfalls around the island. If this isn't tantalizing enough, think about seeing Earth breathing through fumaroles and mud pots, and then enjoying a relaxing evening soak in a natural hot spring while gazing at the stars.
Enjoy the island's quaint fishing villages, seaside restaurants, and delicious seafood. Taste a superb meal cooked underground, known as cozido, and sample the locally grown sweet pineapple. There are numerous vacation activities to be enjoyed on the island, so take advantage of this great vacation package and come have an amazing adventure!
Check out our Azores Travel Guide for more information and tips.
Notice: Estimated price per person based on 2 adults in a double room.
Reward points discount: -$
0
.00
Request to customize this deal
Need help booking?
Mention the Ref. #4204 and let us know your questions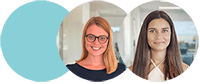 Continue in another device
Trust the Local Experts
Hassle-free Experience
Full Support
Save Time & Money
Reviews
Patricia, Ontario
27 Jan 2023
Peaceful.
James , Ontario
21 Jan 2023
A beautiful place
Patricia, Ontario
27 Jan 2023
Peaceful.
James , Ontario
21 Jan 2023
A beautiful place
Frequently Asked Questions
Contact us
Have questions?
Contact our Support Team
Everyday:
09:00 AM
to
02:00 AM
The Azores | São Miguel Fly & Drive