Aveiro, Coimbra & Porto | Roadtrip
Explore the North of Portugal with this amazing package.
Explore the amazing Portugal, known for its storied heritage & history, at your own leisure!
What's Included?
All flights and connections
Accommodations for your destinations
Why we love this deal:
This roadtrip travel package to Aveiro, Coimbra and Porto is an absolute delight for those seeking a unique travel experience in Portugal. It offers an unrivaled opportunity to explore three of the country's most beautiful cities, each with its own distinct character and charm.
Aveiro is known for its vibrant canals and colorful boats, making it one of the most picturesque cities in the country. You can take a cruise along these waterways to appreciate the beauty of Aveiro's architecture and history or create your own unique sightseeing experience by paddle boarding or kayaking around this city.
Coimbra is home to a stunning University which is even older than Lisbon's. This UNESCO world heritage site has many historical monuments, including the Mosteiro de Santa Clara-a-Velha monastery, Torre das Cabras tower, Aqueduto da Água Fria aqueduct and many more.
Finally, Porto captures all visitors with its stunning riverside setting full of beautiful bridges and historic buildings like Igreja de São Francisco church, Palácio da Bolsa palace, Livraria Lello bookstore and Casa da Música concert hall. This package provides a great mix of culture, history, nature, and fun activities that you won't be able to find anywhere else in Europe! So why not make this amazing journey today?
Customizable: Add more nights to your stay, a rental car or even local excursions!
Please note:
Itinerary is also available by train! Please reach out to our Customer Support team for further information.
Itinerary
1
Day 1
Arrival in Porto & Drive to Aveiro
Arrival in Porto & drive to Aveiro (73km/ 45 mi, approximately 45 minutes). Check-in at the hotel in Aveiro.
Suggestion for the day:
Take a stroll around Aveiro's city center, eat ovos moles, and visit Costa Nova and Costa Nova Beach.
2
Day 2
Free day for personal activities (Aveiro)
Suggestion for the day:
Take a moliceiro boat ride.
Other highlights include:
Sé de Aveiro

Mercado do Peixe

Art Nouveau Museum

Salt flats (Salinas de Aveiro).
Day 3
Check out from Aveiro & Drive to Coimbra
Check out from the hotel in Aveiro & drive to Coimbra (42 mi/ 69km, approximately 52 min).
Suggested steps along the way:
Passadiços de Paiva Walking Trail

Pedras Pararideiras Interpretation Center

Termas de São Pedro do Sul

Tocha Beach

Figueira da Foz Beaches.
Day 4
Free day for personal activities (Coimbra)
Suggestion for the day:
Visit Coimbra University (the inspiration for Harry Potter), Coimbra's botanical gardens, Coimbra's Science Museum, New Cathedral, Old Cathedral, and Monastery of Santa Clara-a-Velha. Additionally, explore the Roman Ruins at the Machado Castro National Museum and the Manga Cloister Fountains.
3
Day 5
Check out from Coimbra & Drive to Porto
Check out from the hotel in Coimbra & drive to Porto (75 mi/ 121 km, approximately 1h20).
Suggestion for the day:
We recommend taking a stroll around downtown Porto and having a "francesinha" for lunch/ dinner accompanied by Portuguese wine.
Highlights include:
Bridge D. Luís I

Ribeira

Livraria Lello

Torre dos Clérigos

Majestic Café.
2
Day 6
Free day for personal activities (Porto)
Suggestion for the day:
Explore Braga or Guimarães
Drive to Braga ( 35 mi/ 56 km, approximately 40 minutes). Highlights in Braga: Sé Cathedral, Museum of Sacred Art, Former Archbishop's Palace, Bom Jesus do Monte (an absolute must-visit), Arcos de Valdevez and Peneda Gerês National Park: Gerês, also known as Peneda-Gerês National Park, is the oldest and largest National Park in Portugal. In this park, you can explore the lush vegetation that Portugal has to offer, with its endemic species like the Gerês lily, which illuminates the vegetation with its unique and eye-catching blue-violet hues. Explore the rivers and streams of this edenic park that run through the Peneda, Soajo, Amarela, and Gerês mountain ranges. You can also look forward to being dazzled also by its breathtaking scenic landscapes.
or
Drive to Guimarães (33 mi/ 54 km, approximately 40 minutes). Guimarães is known as the "Cradle City" of Portugal, since it was here that the first King of Portugal, D. Afonso Henriques, was born. Associated with the formation of Portugal, the historic center of Guimarães was classified as an official World Heritage Site by UNESCO. The city is remarkably well-preserved, and its rich heritage and history is demonstrated by the graceful iron balconies, granite balconies and porches, manor houses, arches connecting narrow streets, and floor slabs smoothed by time, towers and cloisters that abound everywhere the eye can see. In this city, for a moment, it seems as if you stepped back in time to a medieval setting, where nobility built jaw-dropping villas, like the Casa Mota Prego, the Palácio de Vila Flor, do Toural and many others--all of which give Guimarães a unique and awe-inspiring atmosphere. Highlights in Guimarães: Palace of the Dukes of Bragança, Guimarães Old Town, Guimarães Castle, Citânia dos Briteiros.
3
Day 7
Free day for personal activities (Porto)
Suggestion for the day:
Drive to the

Douro Valley

(60 mi/ 97km). Check-in at the hotel in Douro Valley.
Highlights:
Casal De Loivos Viewpoint

Abelheira Viewpoint

São Salvador do Mundo Viewpoint
2# Suggestion for the day
Drive to Pinhão for a Douro River boat cruise tour.
For the afternoon, we suggest a visit to a winery: Quinta da Pacheca, Quinta da Roêda, Quinta das Carvalhas, Quinta de La Rosa, Quinta do Crasto, Quinta do Panascal, Quinta do Seixo, Quinta do Valado.
*itinerary presented is a suggestion and the length of stay may vary. All tours are suggestions unless clearly stated.
About the Destinations:
Porto
The New York Times says: "From its stunning Beaux-Arts station to its cool bars serving Porto's signature drink, this charming city combines the best of old and new." Porto is indeed a city of endless charms that combine a rich history, old buildings covered in colorful azulejos (hand-painted tiles), modern architecture, a picturesque riverfront, and a high-spirited atmosphere that celebrates the joy of life.
Built along the hillsides overlooking the mouth of the Douro river, Porto is a registered UNESCO World Heritage Site, home to the porto wine, produced exclusively on the Douro Valley. With an outstanding urban landscape and a 2,000-year history full of alley-woven medieval design, Porto is the perfect city to wander on foot.
With this deal you will also get to know the amazing central region, known for being chock full of Portugal's storied heritage and history. As you travel across the center of Portugal, you will have the opportunity to visit the beautiful cities of Aveiro and Coimbra.
Aveiro
Situated between the sea and the ria (estuary) and criss-crossed by a network of channels, it is no wonder that Aveiro is often referred to as "The Venice of Portugal". Visitors can cruise the water-filled landscape of Aveiro aboard moliceiros (these slim, colorful boats used to be used by locals to collect algae and seaweed), or hop on a "BUGA" bicycle to cruise the flat streets of the city. Marvel at the beautiful Art Nouveau architecture that marks the city along the main channel. Visit Aveiro's many museums dedicated to its history, art and architecture.
Coimbra
Next, head to Coimbra to visit Portugal's "City of Students". Founded in the 13th century, the University of Coimbra is the oldest in Portugal and one of the oldest in Europe, and is now classified as a UNESCO World Heritage Site for its rich history and beautiful architecture. Visitors can climb the University Tower to hear the bells toll the start and end of classes and appreciate the stunning 360º views of the city below, and stroll the grounds of the university which used to house the palace where the first Kings of Portugal lived when they made Coimbra the first capital of the kingdom. Explore the historic cafes in the city center, take a boat trip along the River Mondego, marvel at the Romanesque style of the local monuments, and visit the city's many beautiful gardens, each with their own unique history and style.
Notice: Estimated price per person based on 2 adults in a double room.
Reward points discount: -$
0
.00
Request to customize this deal
Need help booking?
Mention the Ref. #1883 and let us know your questions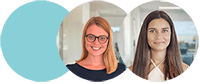 Continue in another device
Trust the Local Experts
Hassle-free Experience
Full Support
Save Time & Money
Frequently Asked Questions
Contact us
Have questions?
Contact our Support Team
Monday to Friday:
08:00 AM
to
03:00 AM
Weekends and Holidays:
08:00 AM
to
12:00 AM
Aveiro, Coimbra & Porto | Roadtrip